Vol 2 Issue 4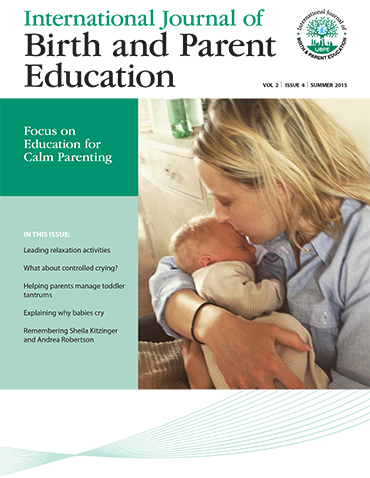 Focus on Education for Calm Parenting
IN THIS ISSUE:
Leading relaxation activities
What about controlled crying?
Helping parents manage toddler tantrums
Explaining why babies cry
Remembering Sheila Kitzinger and Andrea Robertson
Please Login or Subscribe to access content
If you already subscribe, please log in here to access this content.
You will need your login name and password.
If you are not already a subscriber you will need subscribe to access this and all our issues.
Online access is from as little as £25 per year for all our content from every issue.