Vol 3 Issue 2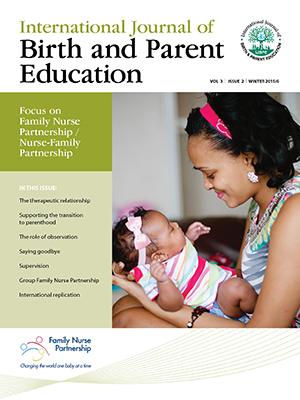 Focus on Family Nurse Partnership / Nurse-Family Partnership
IN THIS ISSUE:
The therapeutic relationship
Supporting the transition to parenthood
The role of observation
Saying goodbye
Supervision
Group Family Nurse Partnership
International replication
Please Login or Subscribe to access content
If you already subscribe, please log in here to access this content.
You will need your login name and password.
If you are not already a subscriber you will need subscribe to access this and all our issues.
Online access is from as little as £25 per year for all our content from every issue.