Vol 4 Issue 1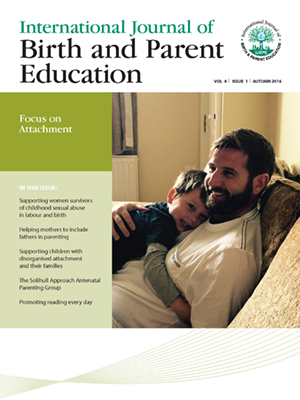 Focus on Attachment
IN THIS ISSUE:
Supporting women survivors of childhood sexual abuse in labour and birth
Helping mothers to include fathers in parenting
Supporting children with disorganised attachment and their families
The Solihull Approach Antenatal Parenting Group
Promoting reading every day
Please Login or Subscribe to access content
If you already subscribe, please log in here to access this content.
You will need your login name and password.
If you are not already a subscriber you will need subscribe to access this and all our issues.
Online access is from as little as £25 per year for all our content from every issue.