Vol 4 Issue 4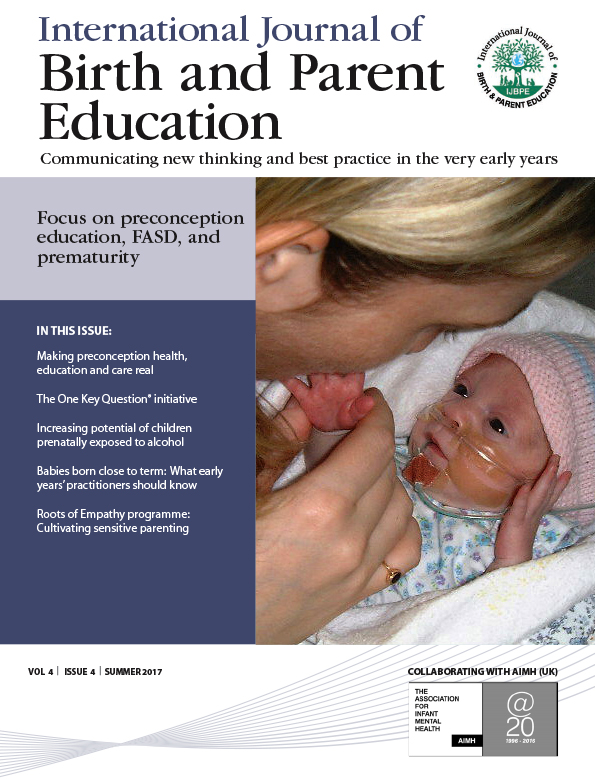 Focus on preconception education, FASD, and prematurity
IN THIS ISSUE:
Making preconception health, education and care real
The One Key Question® initiative
Increasing potential of children prenatally exposed to alcohol
Babies born close to term: What early years' practitioners should know
Roots of Empathy programme: Cultivating sensitive parenting
Please Login or Subscribe to access content
If you already subscribe, please log in here to access this content.
You will need your login name and password.
If you are not already a subscriber you will need subscribe to access this and all our issues.
Online access is from as little as £25 per year for all our content from every issue.