Vol 5 Issue 1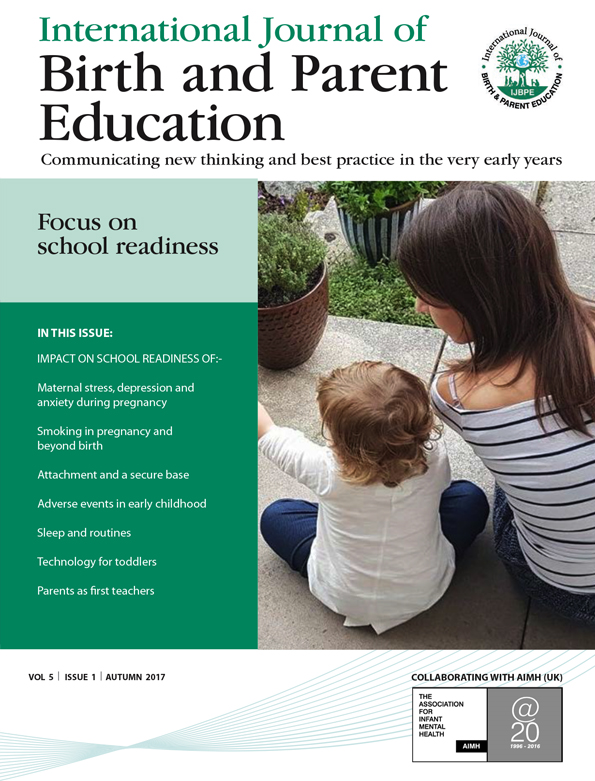 Focus on school readiness
IN THIS ISSUE:
Maternal stress, depression and anxiety during pregnancy
Smoking in pregnancy and beyond birth
Attachment and a secure base
Adverse events in early childhood
Sleep and routines
Technology for toddlers
Parents as first teachers
Please Login or Subscribe to access content
If you already subscribe, please log in here to access this content.
You will need your login name and password.
If you are not already a subscriber you will need subscribe to access this and all our issues.
Online access is from as little as £25 per year for all our content from every issue.