Vol 5 Issue 2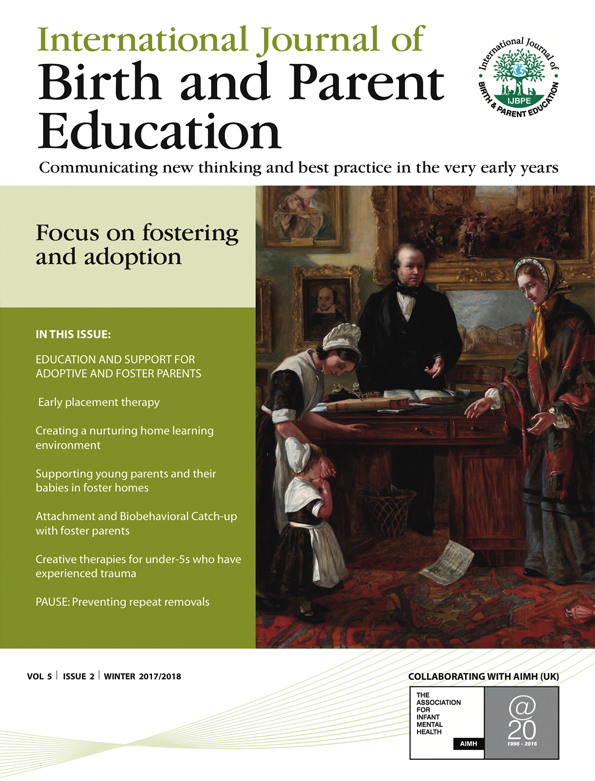 Focus on fostering and adoption
IN THIS ISSUE:
Early placement therapy
Creating a nurturing home learning environment
Supporting young parents and their babies in foster homes
Attachment and Biobehavioral Catch-up with foster parents
Creative therapies for under-5s who have experienced trauma
PAUSE: Preventing repeat removals
Please Login or Subscribe to access content
If you already subscribe, please log in here to access this content.
You will need your login name and password.
If you are not already a subscriber you will need subscribe to access this and all our issues.
Online access is from as little as £25 per year for all our content from every issue.