Vol 5 Issue 4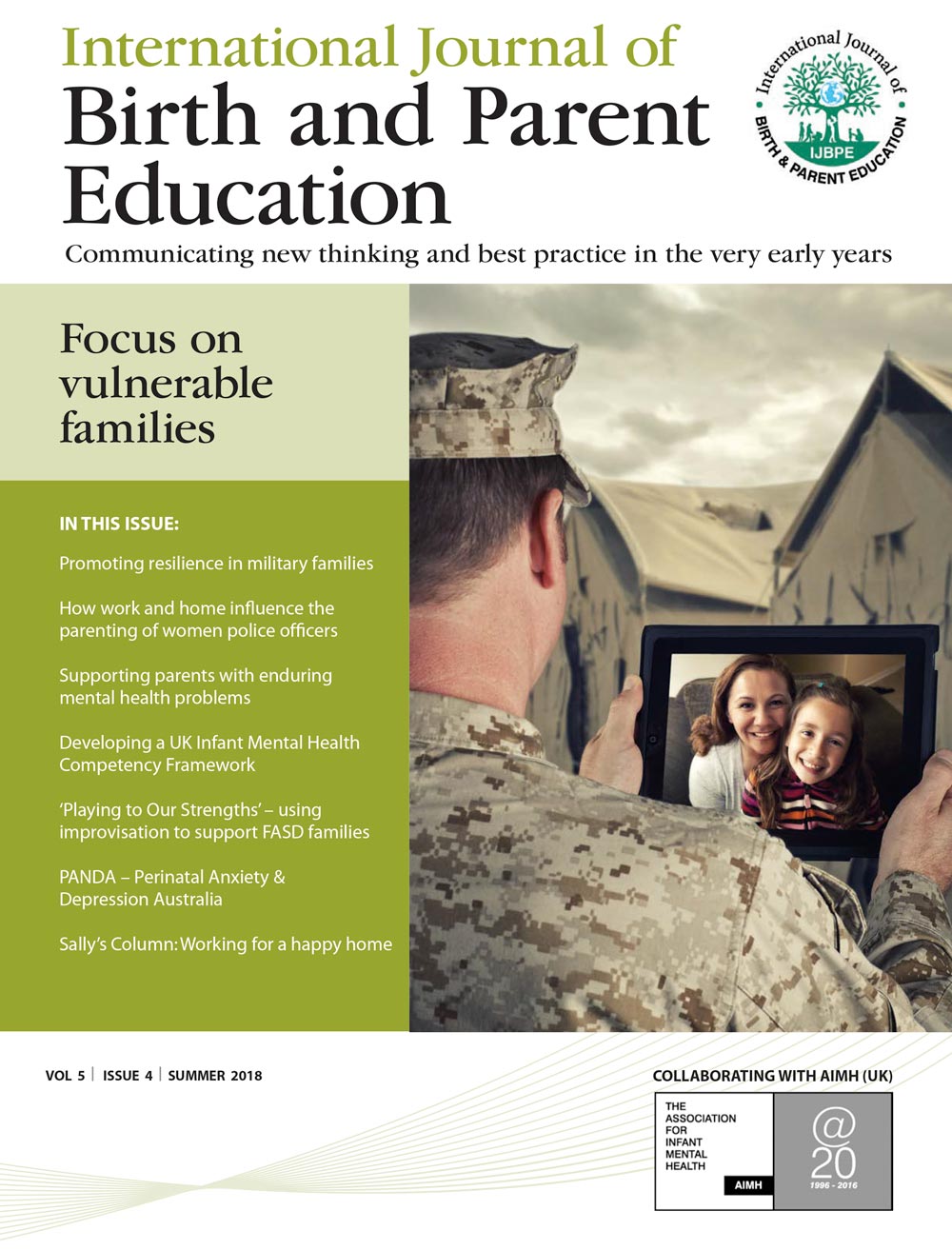 Focus on vulnerable families
IN THIS ISSUE:
Promoting resilience in military families
How work and home influence the parenting of women police officers
Supporting parents with enduring mental health problems
Developing a UK Infant Mental Health Competency Framework
'Playing to Our Strengths' – using improvisation to support FASD families
PANDA – Perinatal Anxiety & Depression Australia
Sally's Column: Working for a happy home
Please Login or Subscribe to access content
If you already subscribe, please log in here to access this content.
You will need your login name and password.
If you are not already a subscriber you will need subscribe to access this and all our issues.
Online access is from as little as £25 per year for all our content from every issue.