Vol 7 Issue 1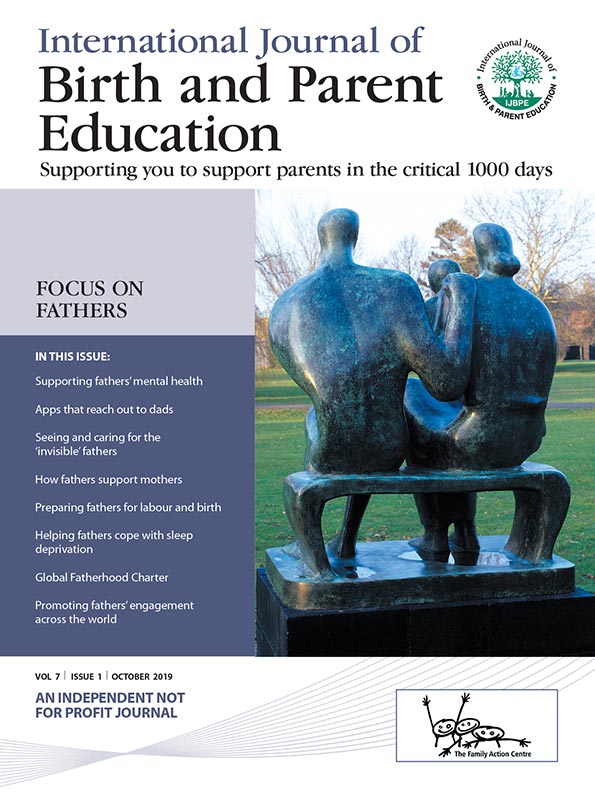 Focus on Fathers
IN THIS ISSUE:
Supporting fathers' mental health
Apps that reach out to dads
Seeing and caring for the 'invisible' fathers
How fathers support mothers
Preparing fathers for labour and birth
Helping fathers cope with sleep deprivation
Global Fatherhood Charter
Promoting fathers' engagement across the world
Please Login or Subscribe to access content
If you already subscribe, please log in here to access this content.
You will need your login name and password.
If you are not already a subscriber you will need subscribe to access this and all our issues.
Online access is from as little as £25 per year for all our content from every issue.