Vol 7 Issue 3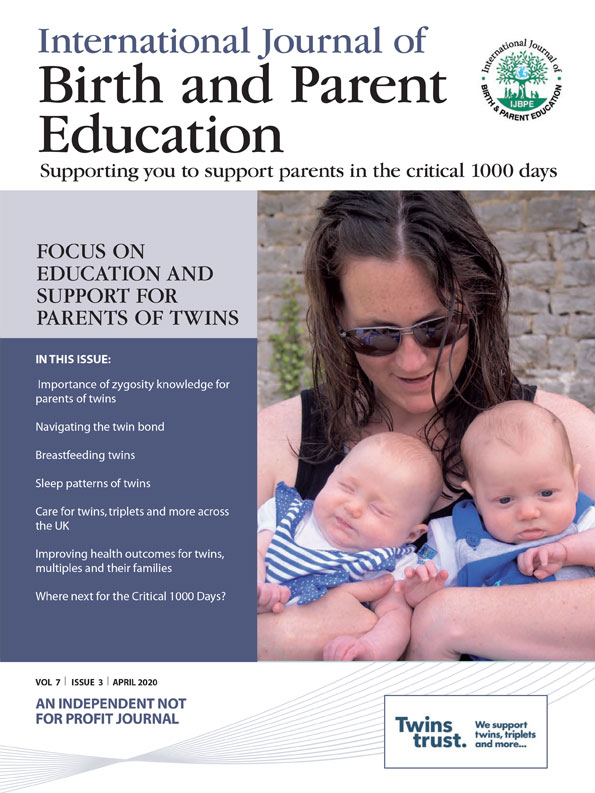 Focus on Education and Support for Parents of Twins
IN THIS ISSUE:
Importance of zygosity knowledge for parents of twins
Navigating the twin bond
Breastfeeding twins
Sleep patterns of twins
Care for twins, triplets and more across the UK
Improving health outcomes for twins, multiples and their families
Where next for the Critical 1000 Days?
Please Login or Subscribe to access content
If you already subscribe, please log in here to access this content.
You will need your login name and password.
If you are not already a subscriber you will need subscribe to access this and all our issues.
Online access is from as little as £25 per year for all our content from every issue.