Vol 8 Issue 1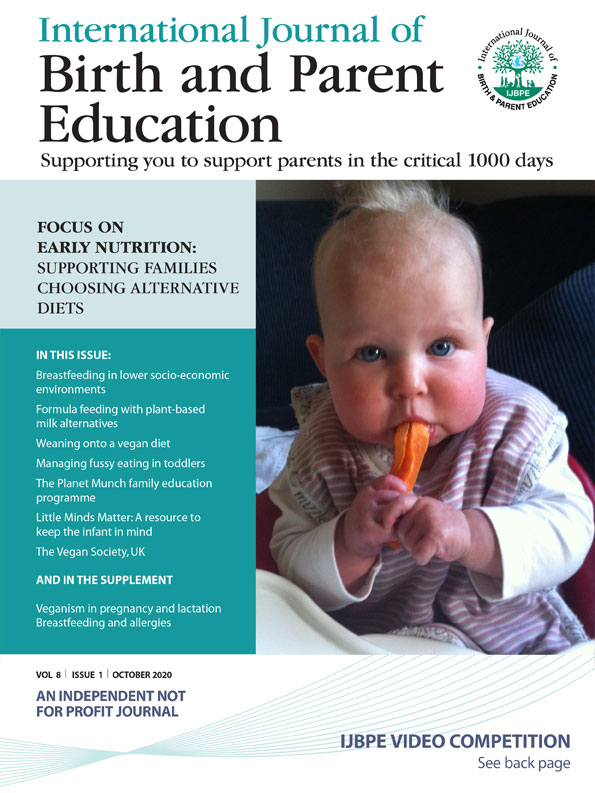 Focus on Early Nutrition
IN THIS ISSUE:
Breastfeeding in lower socio-economic environments
Formula feeding with plant-based milk alternatives
Weaning onto a vegan diet
Managing fussy eating in toddlers
The Planet Munch family education programme
Little Minds Matter: A resource to keep the infant in mind
The Vegan Society, UK
Please Login or Subscribe to access content
If you already subscribe, please log in here to access this content.
You will need your login name and password.
If you are not already a subscriber you will need subscribe to access this and all our issues.
Online access is from as little as £25 per year for all our content from every issue.