Vol 6 Issue 1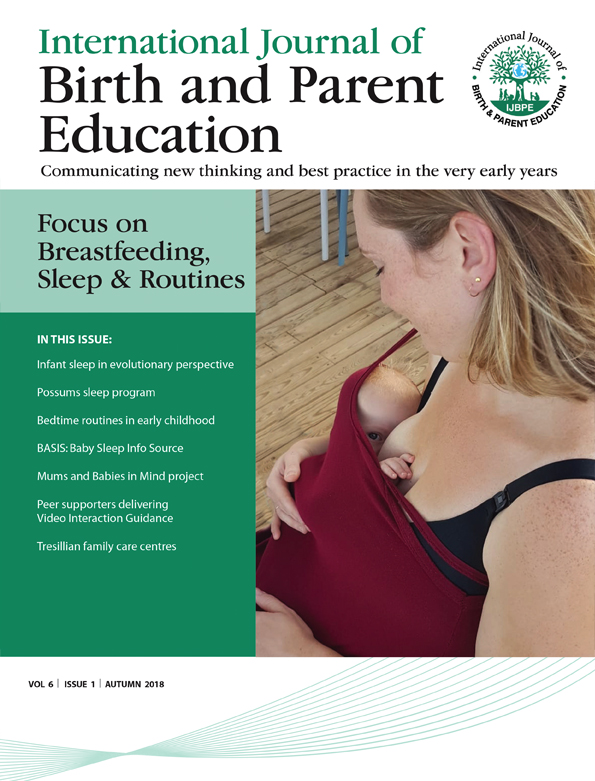 Focus on Breastfeeding, Sleep & Routines
IN THIS ISSUE:
Infant sleep in evolutionary perspective
Possums sleep program
Bedtime routines in early childhood
BASIS: Baby Sleep Info Source
Mums and Babies in Mind project
Peer supporters delivering Video Interaction Guidance
Tresillian family care centres
Please Login or Subscribe to access content
If you already subscribe, please log in here to access this content.
You will need your login name and password.
If you are not already a subscriber you will need subscribe to access this and all our issues.
Online access is from as little as £25 per year for all our content from every issue.