Vol 6 Issue 2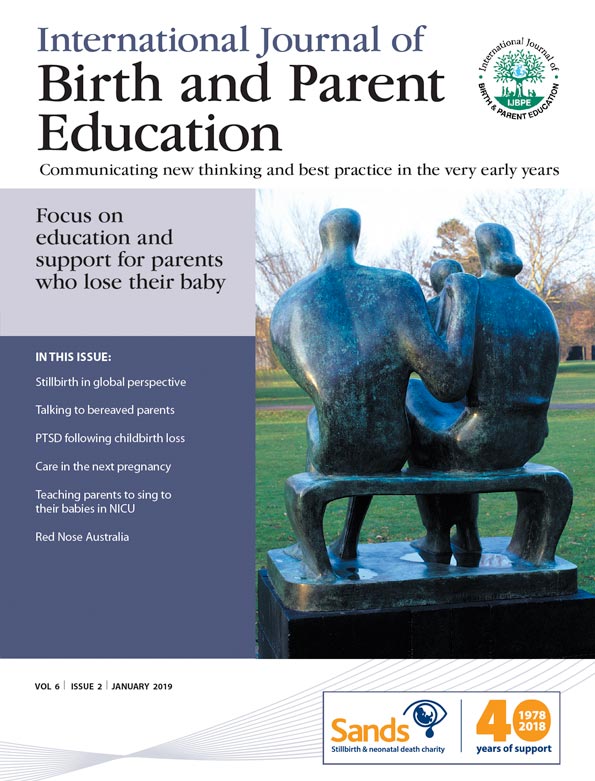 Focus on education and support for parents who lose their baby
IN THIS ISSUE:
Stillbirth in global perspective
Talking to bereaved parents
PTSD following childbirth loss
Care in the next pregnancy
Teaching parents to sing to their babies in NICU
Red Nose Australia
Please Login or Subscribe to access content
If you already subscribe, please log in here to access this content.
You will need your login name and password.
If you are not already a subscriber you will need subscribe to access this and all our issues.
Online access is from as little as £25 per year for all our content from every issue.